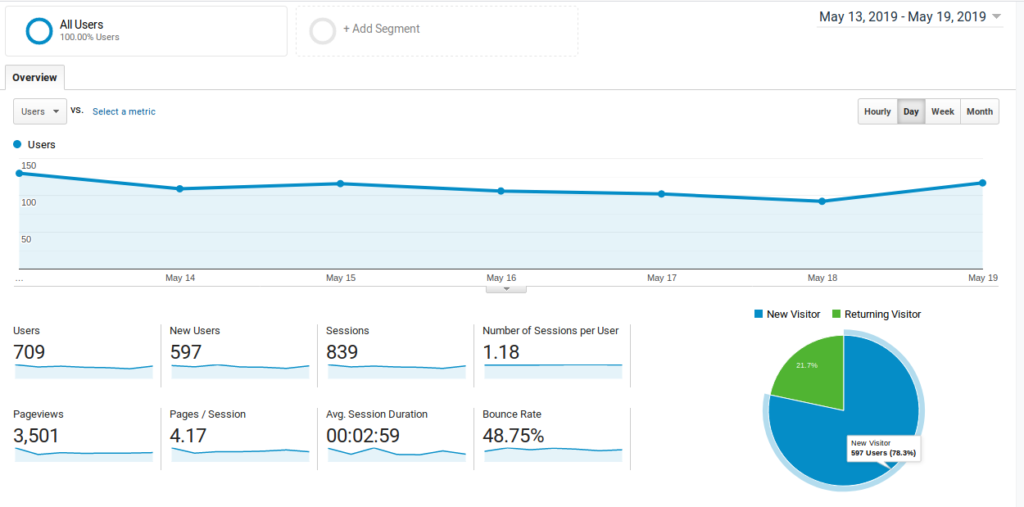 What is Google Analytics?
Simply put, Google Analytics is a bit of code that we implement on every page of your website. With this tool, you will have information that will help you better understand your audience and how they interact with your website! This allows you a sort of "inside scoop" as to how your customers feel about their interactions with your website.
The kind of information that we can gather from the code running in the background can be overwhelming at times. However, we can focus on just the key bits of information to help us know what we can do to improve your users experiences when they visit your page!
What Information Can We Gather
Location : Geographic location of your users.
Behavior: How do your customers interact with your page? What pages do your customers visit the most? In addition, which pages do they view then leave your site? Which pages keep your users attention?
Time: How much time is spent on each page?
Acquisition: Where are your viewers coming from? Google, Bing, Instagram, Facebook. Further more, are your paid ads you are using to attract customers paying off?
Performance: How well does your site Perform? Is your site loading too slow? Could your users be experiencing some slowness on only a couple pages of your website?
Keyword Performance: What keywords are being used to find you on Google? Are there other Keywords you want to include to help your customers find you? Google's Search Console will help us better adjust your site so your customers can find you EVERY TIME!
This is only scratching the surface of what google analytics can provide you with. All of this helps you to know what areas you can improve to make your site perform at its best!

Is It Really Free?
Yes! We setup and configure Google Analytics and Google Search Console to run on all our customers sites. As a result, we can ensure that we build the best performing sites for our customers and provide them with the information they need, especially when your goal is to deliver genuine and unique content to out shine your competition.