Let's go straight to the point:
Why would you wanna have a Live Chat on your Website?
You might think it will only consume your time and attention, BUT… Dont you wanna be the first in line to let, the people that visits your website know why your business is THE BEST OPTION and that you are ready to help them?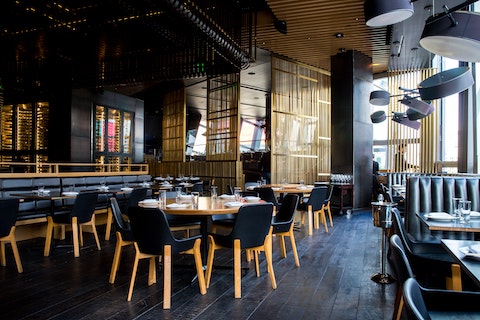 It's like, when you get into a restaurant where the food looks amazing, but there's no one there to help you out or welcome you… what would you do? Stay? … Leave?… Well, to be fair there's a 50/50 chance… but we don't wanna risk that 50%, don't we?
Did you know?

– People that has gotten in touch with a company through an online chat has bought 7.5% more than the ones who hasn't.
In view of the above, here we have 5 tips for your online chat:
1.  Reply within the first minute.

A simple greeting will be fine, the point here is to build up trust and make a good use of the available seconds the visitor is giving you.

2. Be friendly!

Make your future clients feel that they are talking with someone not with a machine.

3. Be available 24/7

4. Have a database of your visitors.

Find out what they like or dislike. Remember, even little details can give you valuable information that can help you out in the future.

5. Don't worry

if you don't receive messages, that doesn't mean is not working. Your future clients already know you are available and ready to help them.
Did you know?

– Online chat duplicates client satisfaction.
So, what do you think? Let's get the ball rolling!
One last advice… don't be afraid to ask for help! We can help you and give you the needed guidance, even if you just wanna talk about different ideas, we would love to hear them!
So, chat with us or leave us a comment.
See you soon!