Why you should have your own online store
There are lots of perks to owning your own store as opposed to selling on a prebuilt platform. Below we are going to address the key points to help you see why it is more beneficial in the long run to own your own website and online store.
The Positives of Selling On A Platform
You can be Selling in a couple hours
Policies are already in place for returns and what you can sell
Easy plug and play platform
Instant Audience
The Negatives
You are stuck within their model of what you can and can't sell
You will always pays fees for selling on their platforms
Competitors are in the same page
You cannot build a "feel" for your store within their platforms.
Small Businesses Selling Online
Why You Should Build Your Own Online Store
If you are lucky, you likely already have a firm idea of where you want to take your business. You have colors, fonts, style, and general site feel already in your mind and the ideas are ENDLESS!! GREAT!
Even if you are not 100% sure where this business will take you, you likely are confident that you can make it succeed. Posting on Amazon, ETSY, or other selling platforms make selling in hours easy, but growth limited.
Additionally, posting on these platforms also places your products alongside thousands of other competitors. While you work hard to make your products stand out, it is really the search engine of the selling platform that determines if your product ever gets shown.
However, what if you have a site dedicated to your brand and your products? Then you have all the attention of your customers as well as a legitiment site that sets you apart from the rest of the "casual" sellers.
It's TOOOOO COMPLICATED… right?
How can you build store from the ground up? True, if everyone had to build a site from scratch, there would be no one building an online store. Everyone would just depend on the platforms to do all the hard work and we would just plug in our stock were they tell us to. But it isn't that hard. There are other tools that you can use, (many that are free) to build the same great looking store, but with full control over what you sell and how you sell.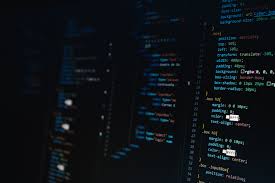 How To Get Started Selling Online
There are only a couple things you need to do to start selling your products online. (It's easier than you think…)
Hosting sounds more complicated than it is.
You just need some place to put the site that you build. There are many differnt options to get you started. The main things you need to look for are:
Disk Size: How much space do you have to build your site
Bandwidth: Data transfer between your customers and your site
Network Speed: How fast the website loads
It is important to make sure that you pick a hosting plan that will work for your needs. A larger store will need more space and will require faster network speeds. The cheapest hosting sites slow the performance your website. This can make or break your site.
Some Big Providers:
There are lots of web builders out there, but the easiest one to use and also the most flexible is WordPress.
There are lots of plugins available to make building your site more about coming up with content as opposed to spending a lot of time trying to make it work.
There are pluggins for wordpress to make apps like Shopify or BigCommerce work seamlessly with WordPress. So, if you would like to manage your site inventory and sales through Shopify, but would like to display it inside your own site with your own feel, you can build using WordPress.
But if you want a free option, WooCommerce is the way to go. They offer cutting edge features that can make your store look amazing and many different paid plugins that you can use that will make shipping or other features a breeze. The plus side, Woo Commerce is completely free forever, meaning that no matter how much you sell on your website, you get to keep all your money.
Commissions Paid on Sales
Amount of Customer Attention
How Do I Decide?
While building your site takes some time and effort as well as initial up front costs, the potential for growth and branding is unlimited. When you look at many successful online stores, they are not hosted within any other platform. They will all have their own site where they can control every aspect of how their products are displayed as well as how they are sold. Additionally, they are not subject to commission fees or other costs when selling to the public.
Where Can I Get Help?
The age old saying of "there is more than one way to skin a cat" really applies here, and if you don't know where to start, we are here to help. We can offer all the parts needed to build a stunning website that will capture your customers and showcase your products the way they deserve to be shown.